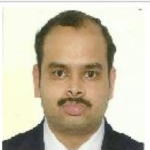 KVS
The founder Shripad KV is an International Rated Chess Player, FIDE Arbiter, Chess Coach and well known organizer of tournaments, coaching camps, orientation programs across North Karnataka region. Any Chess player who has a tournament presence in North Karnataka or in the State level meet, the founder is known to the fraternity. He has nearly 20 years of vast tournament playing experience in district, state and national events. He has trained many chess players across the district, travelled to 15+ districts in Karnataka State to impart chess orientation programs for bringing awareness, interest, improvements towards the game. He has trained numerous students in due course and among them became Karnataka state chess champion in U-14 category, U-12 age category, and represented Karnataka state in SGFI Nationals. He has also trained senior level employees who became district champion and selected from Karnataka state to Nationals in All India Govt. Civil services chess competetion. His students also gained International Ratings.
To tell more, he was the recepient of Inter-School Chess Tournament title three times in a row organized by Don-Bosco Academy, University Blue, he is multiple times Dharwad District Chess Champion, has won prestigious LIC chess tournaments multiple times, State open Chess tournaments organized by Rotary Club, numerous tournaments in North Karnataka from 1995 to 2003 by remaining unbeaten in the knock-out format chess tournament during those days and at the many state level open and state open rapid chess tournaments also. He has won many titles since 2004 at the corporate level in Bangalore where all the IT companies take part in the chess tournaments. Stood runner-up and third prize in All Karnataka Grand Prix Chess tournaments held in Bangalore, won many monthly chess tournaments in Bangalore organized by local academies.
Authored and published a Chess Book called "Play Chess – A Guide to your Chess Tactics", this book explains how to begin Chess, study openings. A good book for tournament Chess players who wish to play thrilling chess on the board with lots of tactics, more than 850 copies are sold to chess players who found this book as a useful resource and a must collection for tournament players.
Bhat R M
Shri Ramachandra Bhat is considered as modern Bobby Fischer of Karnataka State, he is having vast tournament playing and coaching experience of 40+ years ranging from Taluka, District, State, National and International Chess tournaments. His style of playing resembles to that of Bobby Fischer and thus considered as most effective Chess coaches of all levels. His students has gained ELO rating of 2200+, become International Masters, secured GM norms etc. The opening repertoire prepared by him is benefited to all levels of Chess players in India. A passionate Chess player, enthusiastic Chess coach and an avid lover of the game itself. He is having plus score with almost all the top Chess players in Karnataka State till now.
Yatnatti C S
Co-Founder, Director
Representing Hubli Chess Academy (R) since its inception in 2001 as a senior Chess coach, Chandrashekhar Yatnatti have around 15+ years of experience playing chess in District, State and National level events, represented Dharwad district in Education Department Sports meet, won several Chess tournaments titles in Dharwad district for education departments / open chess tournaments, open events etc. He has coached more than 250+ students in Hubli-Dharwad; these students have selected for the Department Sports meet from Dharwad in the SGFI (Students Games Federation of India) and represented at National level Chess tournaments, Trained students from the beginner level to the intermediate and advanced levels, motivating students to cultivate interest about the game of Chess and make them learn about FIDE rules and regulations etc.
He also has good understanding on Chess software's, Chess Databases, Opening theory programs etc, to give the students' knowledge about Chess software for the improvement and make them competent for the Chess tournaments, Having assisted in organizing Chess tournaments for our academy, providing technical assistance and operational support in organizing the events and ensure about the overall needs to conduct the Chess tournament in a very best method. Have the skill of making Chess notes which is most essential for students, making work books, puzzles, mating patterns, analysing the games played by students in the tournaments and thus making players confident about the games which they approach at the tournament level.